Choose a real estate agent who is
Experienced, Honest, Knowledgeable, Transparent, Skilled, Personal
Get a free suburb report today.
What Customers Say About Us
Don't take our word for it, listen to our customers' voice. They talk from their heart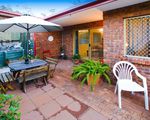 I would like to say Peter was very professional and personable when l bought my unit through his real estate company. He was very knowledgeable about the area that l was buying in and was able to answer my questions. I have no hesitation in reco...
Sheryl L (Buyer)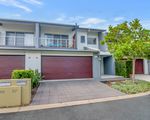 Selling our property! Thanks, Peter excellent service always honest and realistic with advice. Took the stress out of selling our property. In regular contact with us was always updating us. We would highly recommend will not hesitate to use Pete...
Gareth & Clare R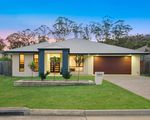 "We were on the market for over 90 days with another major brand agency, we received a verbal offer only in that time & it was way below our expectation. Then the Covid-19 crisis hit & we didn't think we'd be able to sell at all. We were recommend...
Oscar S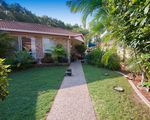 I purchased my first investment property through Peter in 1999. Since then he has sold me another 3 or 4 properties and he just sold one of them for me in 2019. Along with his rental team, his office has also managed all of my Queensland rental in...
John Adams
I bought my property from Peter in 1998 & when I was ready to sell it again in 2018, he was my agent of choice. Thank you to Peter and his team for the quick sale of my property. Very easy to communicate with and very professional service.
Lyn W
We have been using Peter as our agent for around 20 years now. He has helped us buy & sell a number of properties over those years. His experience and straight-talking easy to get along with nature are why he has done so well. We will absolutely u...
Gary & Sonia
What's included in a suburb report
Price Estimate
Our professional opinion of the marketability and the likely selling range of properties in your suburb.
Similar Recent Sales
Compare your property to others like it that have recently sold in your suburb.
Marketing Plan
A personalized plan and advice on how to market your property to reach buyers and achieve maximum sale price
Create More With Lyra
Use Lyra's revolutionary algorithms to plan your company's sales and marketing strategy. Seek help from your team using our skills matching technology.
Creativity is encouraged with smart context aware instruments and intelligent wizards.
Find out more ››
Manage Better With Lyra
Manage your sales and customer relationships like a pro with Lyra SaaS application. This cloud based solution can be used from anywhere in the world.
Quality support is available 24/7 thanks to our international call center. We also handle pre-sales
Find out more ››
Get your Suburb Report today!
Fill in the form and we will contact you with information about current market trends and conditions, local property values, the appropriate method of sale in your suburb, results-oriented advertising strategies, and a detailed timeline of the selling process.